The pleasure of downwind sailing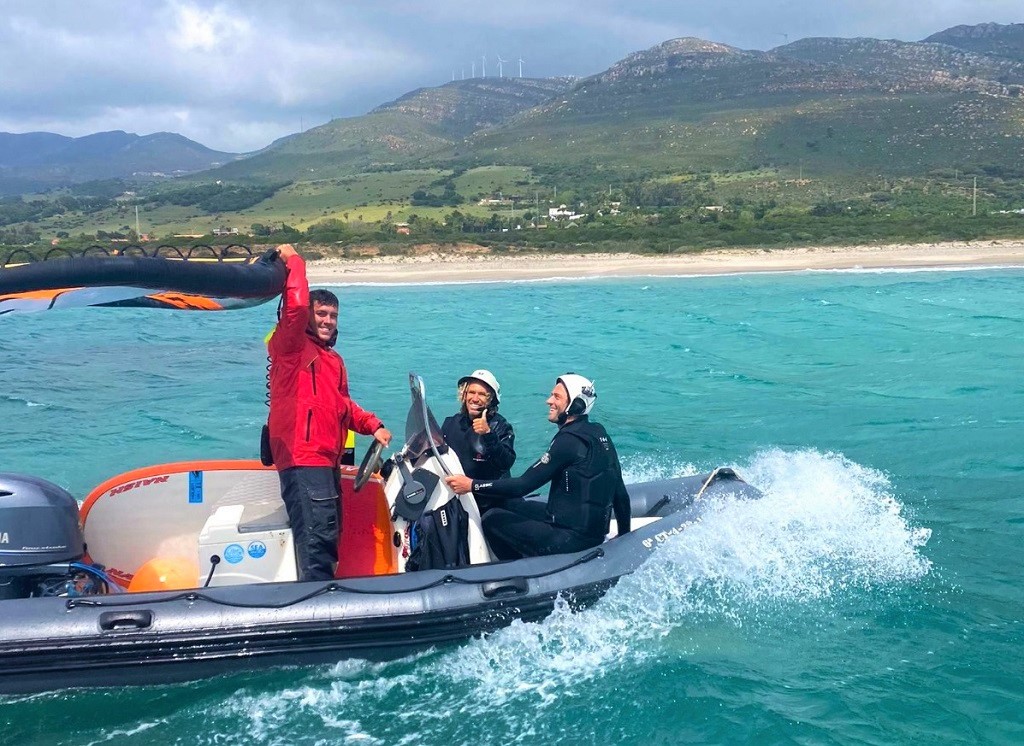 To avoid energy and time wasting or uncomfortable walks upwind with all the wing foil gear we introduce the Upwind Taxi Boat. At our school in Valdevaqueros you can rent the Upwind Taxi Boat to be brought to the best spot by Zodiac motorboat.
This allows you to practice even in less than ideal onshore or stronger offshore winds and i.e. there is no need to cross the shore break each time to get upwind. Now you will practice at the best spot, away from the crowds, increase efficiency, fun and safety of your wing foil training
Who is the upwind taxi boat for?
For beginner wing foilers who learned the technical basics and safety rules and want to practice and improve their wing foil techniques without stress.
For advanced wing foilers who like to sail shorter downwinders only in valdevaqueros.
How much does the upwind taxi cost?
Price:
On request


For experienced wing foilers we offer longer downwind sessions from/to different spots. The Upwind Taxi Boat is our latest concept to support the wing foil sport in Tarifa
Or
Get in direct contact