Wing Foil And Kitesurf Lessons Accompanied By An Instructor In A Boat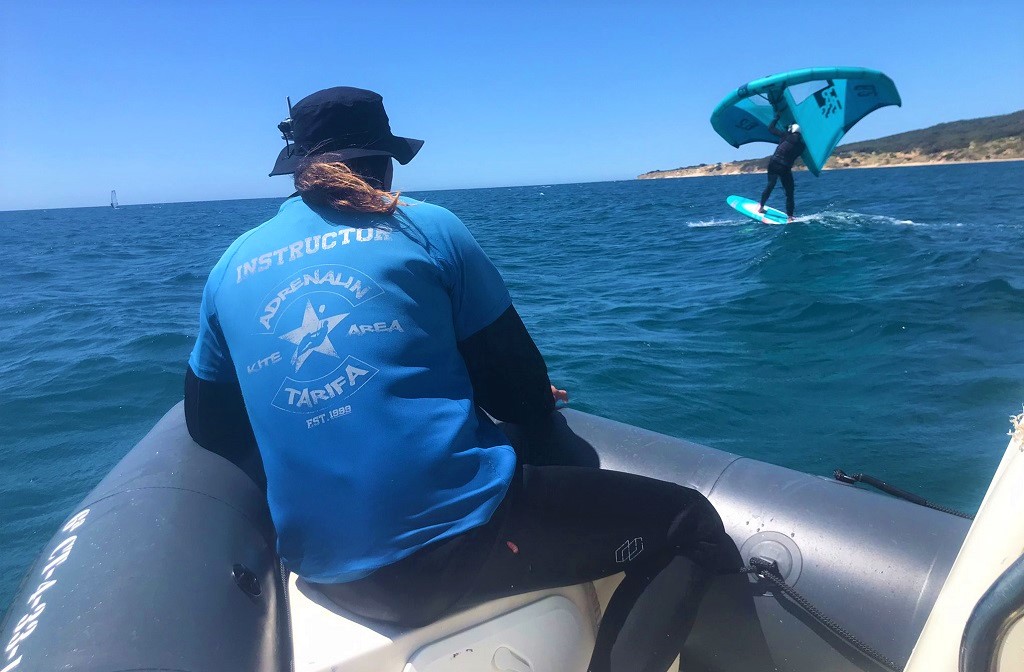 Teaching wing foil or kitesurf from a boat gives the instructor the opportunity to be close by, to communicate with you at all times, to anticipate situations and respond more directly with instructions, such as performing certain technical handlings at the right moment. Important details for the students improvement such as f.e. body, foot and positions can be precisely observed and corrected.
Advantages
Be acompanied and guided by an instructor on a boat
More practice time and no energy wasted walking upwind
Lessons will take place where the best wind and sea conditions are
Away from the crowds on the water and beach
Quick change of wingfoil sizes possible
Highest possible safety conditions for any lessons
Tuition via a 2 way radio communication is part of all the lessons and fundamental for a safe and efficient learning
Teaching of 2 students with their own individual gear at the same time possible (for advanced and sportive students)
Individual lessons or with a partner?
We can recommend both options.
However, a unique experience is always nice to share, therefor our recommendation is two beginner students per boat: Lessons with one set of gear gives you the necessary recovery time in between your exercise units. To observe and to listen to the advice given to the other student is helpful for you learning process and stimulates.
How much does it cost?
Price:
75 € per hour for the boat
Boat service is added to the wing foil or kitesurf lessons prices and shared by the number of students.
How can I book the boat?
In advance, minimum 24 hrs before. Booking by phone and payment at the school. If the wind conditions don t fit, cancelation will be possible.
For how many hours should I book the boat?

Individual: 1,5 – 2 Hours
Two students: 2 – 3 Hours
If you have any questions about wing foil or kitesurf lessons accompanied by an instructor on a boat, just contact us, we are happy to answer all your questions.
Or
Get in direct contact